Worried what's happening with family and friends?
OVERCOMING EMOTIONAL ROADBLOCKS, ROCK-SOLID CONFIDENCE, AND ADAPTING TO CHANGE
EMPOWER YOURSELF & OTHERS FOR 2021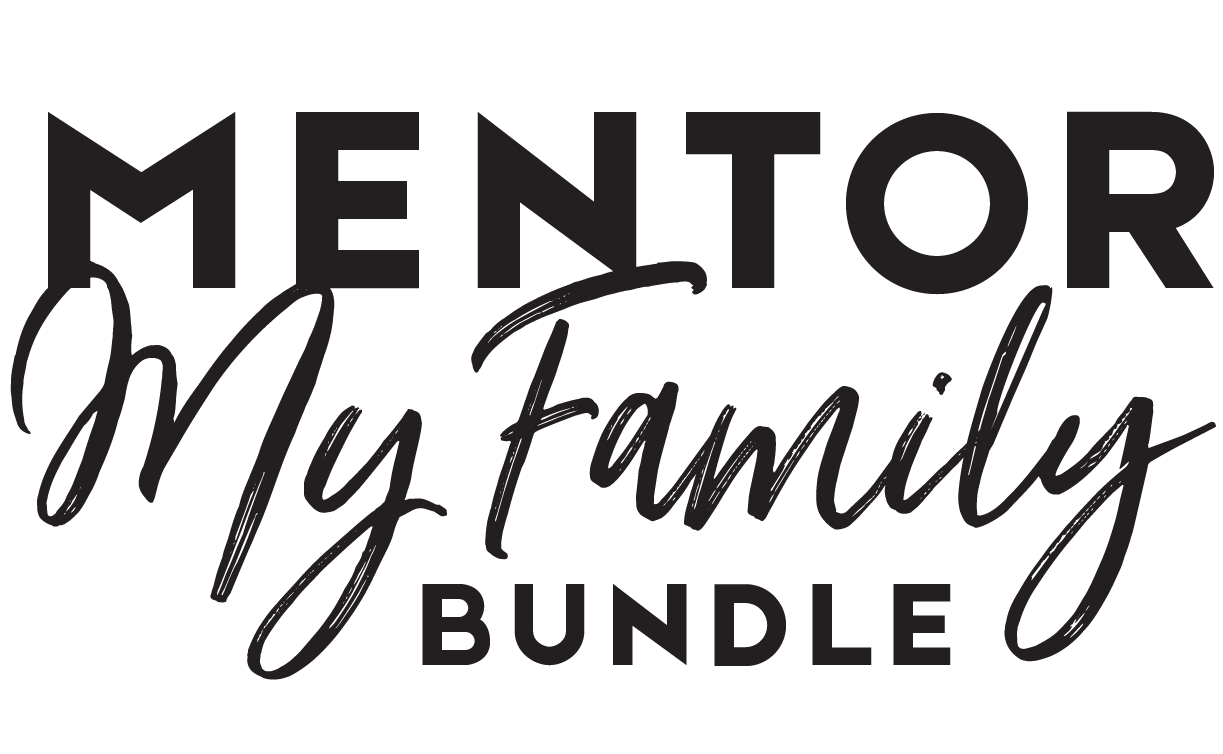 "This has changed my family life forever!  I am a better husband, father, brother, and friend because of what I'm applying."


YOUR BUNDLE INCLUDES ALL OF THE FOLLOWING...
4-Week Mind Warriors Course ($45 Value)
Youth training course to support you as parents, grandparents, aunts and uncles... and to support the kids out there who are looking for guidance and training, looking for leadership.
2-Months My Life Coach Membership ($70 Value)
Clarity, Confidence, Direction
- Each month, you'll receive a live, 2-hour group online training where I'll break down important steps to overcoming roadblocks that are standing in the way of your goals.
The tools & concepts I share are the same ones I use with my private clients. Not only are they simple and easy to understand, but they are incredibly effective.
Building a Mind of Steel digital audio ($24 Value)
What you think about, you bring about. Learn what is influencing your thoughts and your decisions.
Vision Board digital audio ($17 Value)
Choose what you want to have, feel and achieve. Get your Vision Board started, and fuel the most powerful tool you have... your brain!
Hero Generation digital audio ($17 Value)
Speaking directly to the youth, Kirk discusses struggles commonly faced when "growing up." Listen as Kirk teaches his top 2 secrets to get your mind going and moving in a positive direction.
Special Offer:
Over 88%OFF!
WHAT IF YOUR FAMILY COULD DRAMATICALLY IMPROVE THEIR MINDSET?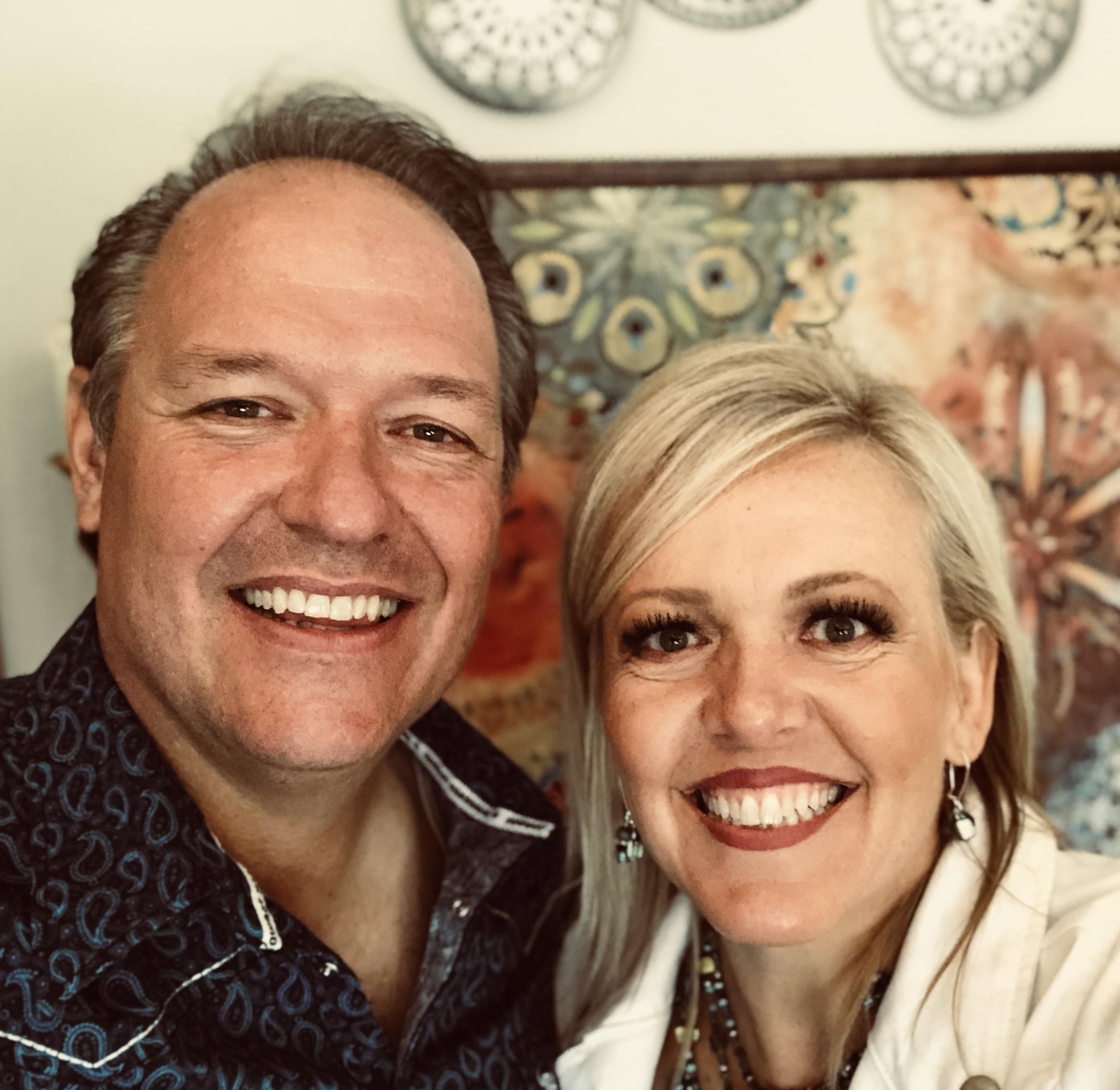 Co-Founders, 3 Key Elements
Hosted Over 6,000+ Presentations On Personal Development
Husband & Wife, Happily Married for Over 25+ Years
Scaled 3 Key Elements to A Multi-Million Dollar Business
Purposed to Help Human Beings Achieve Their True Potential
Positively Impacted The Lives of Over 100,000+ people

We've experienced tremendous personal development ourselves!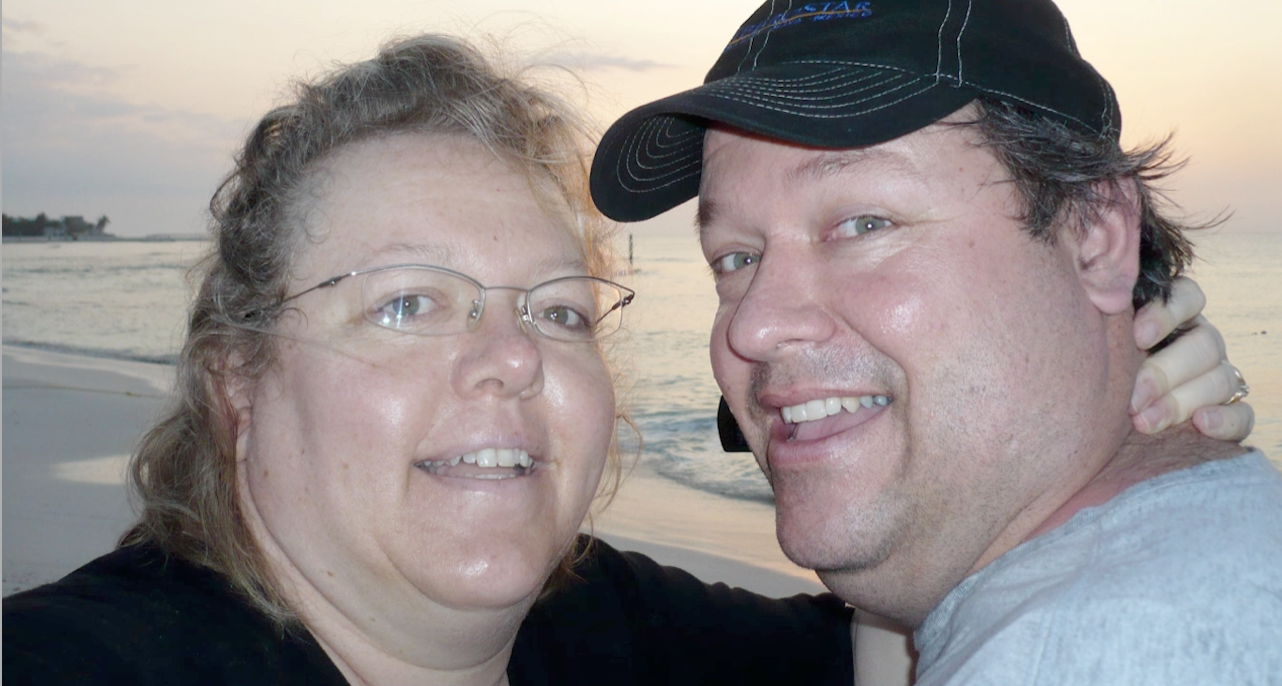 Dark place, physically and emotionally
Kirk almost committed suicide
Stressed, worried about the future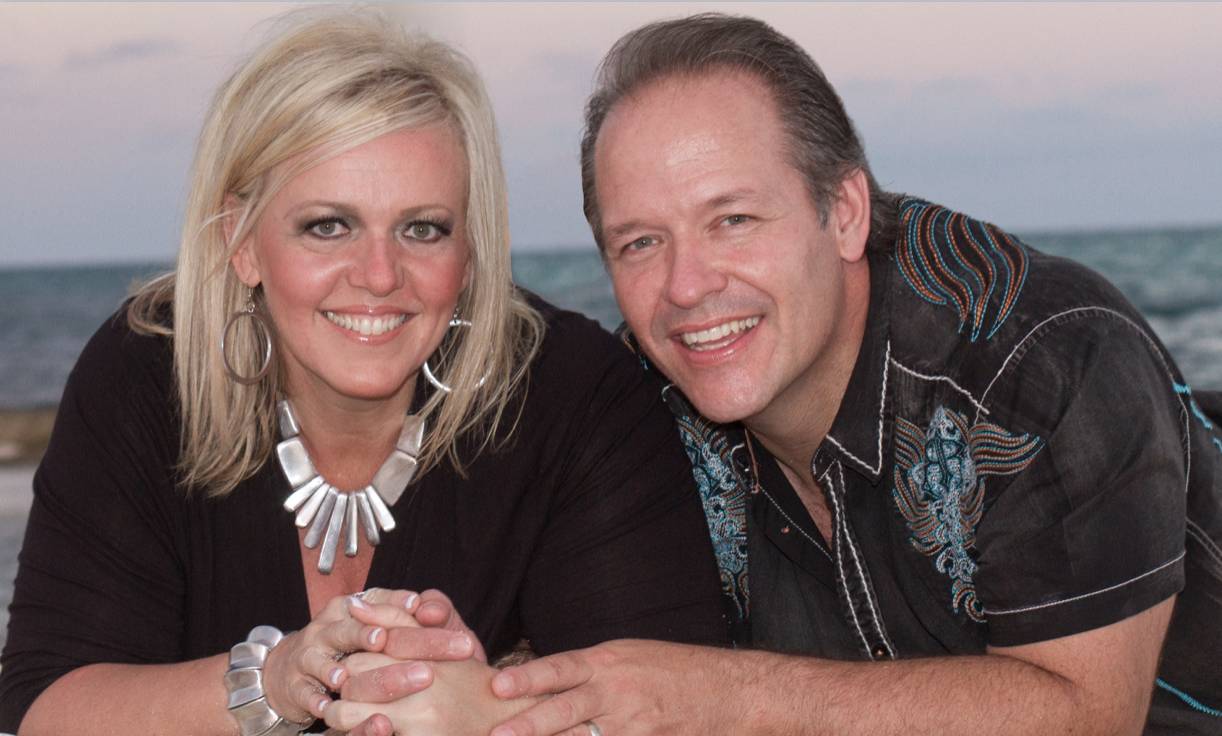 Discover & applied life-changing truths
Unlock power of vision, goals, & personal development
Health dramatically improves
Build business of helping others effect lasting changes in their lives
AND WE'RE NOT THE ONLY ONES...
See What Others Have Said About Their Experience!
You May Be Asking Yourself...
If you are worried about how your kids or grandkids are reacting to all of these unexpected changes, then this is for you
If you are looking for specific steps to follow in order to solve current & future problems and achieve greater success (either for yourself or for someone else), then this is for you.
If you want techniques that empower you & your family and boost confidence, then this is for you.
If you are looking to learn from someone who has both the personal experience AND the ability to teach precisely what you need to know and do, then this is for you.
If you are someone who not only listens, but who is willing to take action and apply what you learn, then this is for you.
When?
My Life Coach sessions are monthly on the second Wednesday.
Work through the Youth Mind Warriors training and Audio Books at your own pace.
Where?
Access the online system from anywhere
THIS IS YOUR DEFINING MOMENT
You Can Be A Catalyst For Change In The Lives Of The People You Care About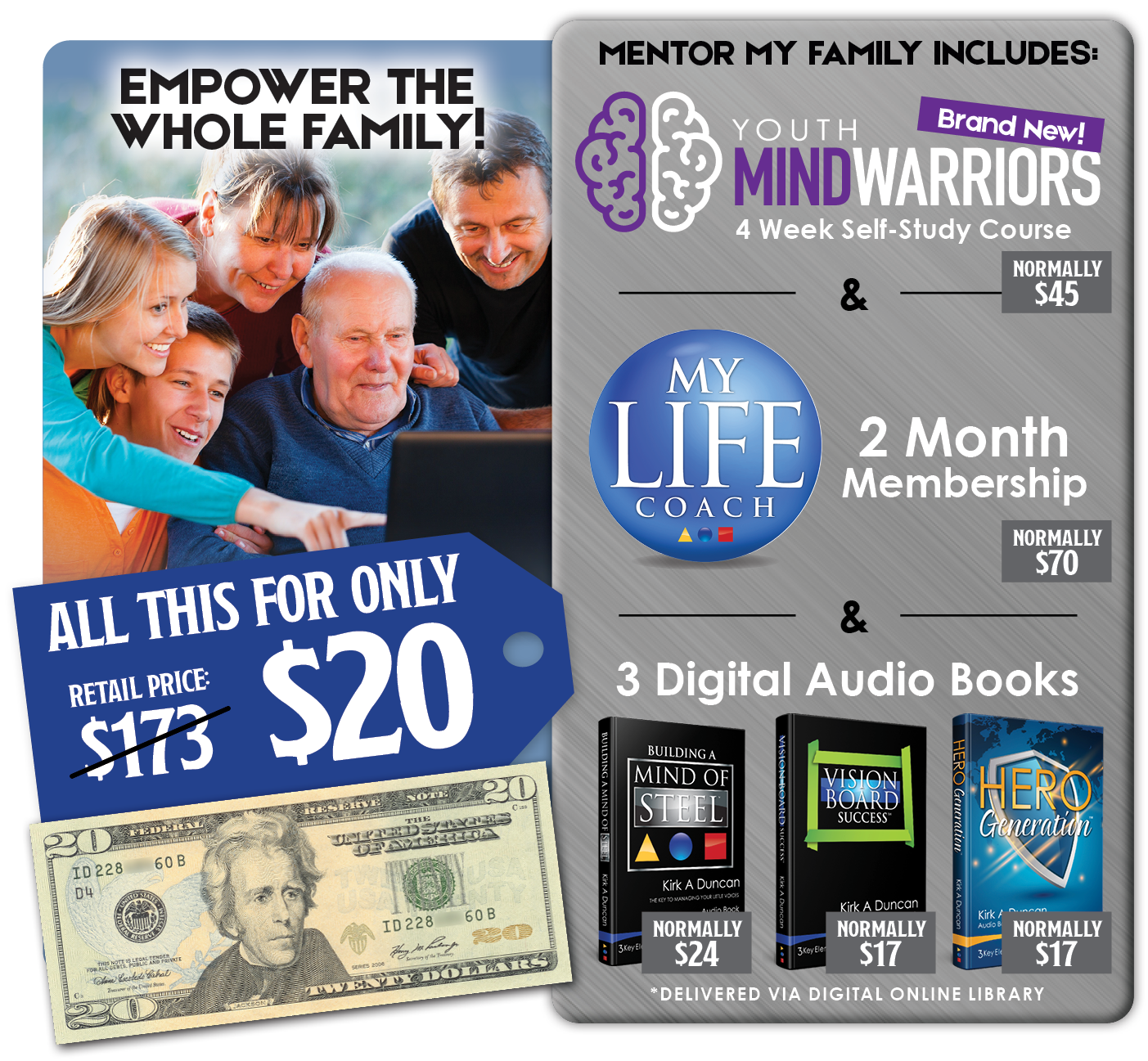 Special Offer:
Over 88%OFF!