Monthly Webinar Trainings
Frequently Asked Questions

Learn How Mentor Mastery Works
Below you'll find a number of questions and answers to better understand how the Mentor Mastery program works, and how it'll help you become a highly effective mentor or coach.
For any questions about your membership email support@team3ke.com. This will work for you! Stay connected and take action. You have what it takes to influence others for good!
How does this program work?
Each month we have LIVE 2-hour Training Webinar on Mentoring ethics, practices and skills. All members will participate in the same Webinar training. The Login information for the Webinar will be sent to you via email and/or text before each training.
What will I gain from the program?
Through the last 15 years of mentoring and working with large audiences and also in personal one-on-one appointments I have learned a lot about what NOT to do and what is VITAL to do during a mentoring conversation. I share these real-life experiences with you to save you time, effort and to avoid costly mistakes. 
What if I'm already a Mentor/Coach? Will this improve my skills?
I know you are looking for the "edge". You are looking for that skill or gift of being able to be more in tune with the person you are mentoring. You are aware that there is more to this then what you have been doing lately. There is another level. There are additional ways to upgrade your skillset.
Energy assessment and adjustments
Relationship levels
Gap recognition in language
Understanding the blocks & filters of the mind
Recognizing the internal conflict and reconciling it
Clearing your own mind so that you can see, hear and feel more clearly
Customizing Empowerment Techniques
Customizing Let Go Techniques
How to activate the vital functions of the mind to create
What if I can't be on the webinar? Is there a recording to watch?
YES!  Each month the Webinar Training will be recorded and that recording will be placed here in this Online Academy for you. You can review it as many times as you like for 3 months.
Are there assignments between sessions?
Yes. From each training, there will be suggested actions to take to upgrade and uplevel your performance as a mentor. You can take action on these at your own pace. If you do apply what you learn and be actively engaged in the program you will find a heightened awareness and a new level of insight. The more you apply the further the progress.
Can I ask questions during the Live Webinar?
Yes, there will be approx. 45-60 min of Q&A time. Listen closely and learn insights to mentoring as the questions are answered. The question from one person can sure stir insights and profound principles that can benefit all who are listening.
Where do I find the PREVIOUS months' My Life Coach Training?
Great question! They are uploaded and posted in order on the main course page for My life Coach. So where you see the current month, scroll down and you will see up to two (2) previous months of training, for a total of three (3) trainings you will have access to at any given time. After 3 months, the oldest training will be removed from the online academy, so be sure to watch them soon! 
You will enjoy listening to the training more then once, you will hear so MUCH MORE viewing the training a 2nd time.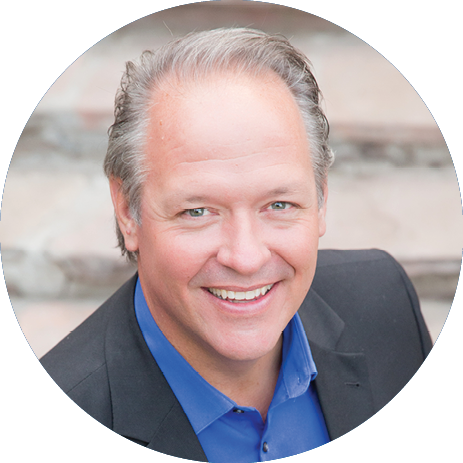 Instructor
Kirk was born and raised in Lander, Wyoming. He is the oldest of 6 siblings. He married Kimberlee in 19?? in Salt Lake City, Utah and has lived in the area ever since. He loves fishing, wakesurfing, and just about anything outdoorsy.